Dr. Jean Wagner, Managing Director and Founder
Dr. Jean Wagner completed his PhD thesis at the Weed Science Department of the University of Hohenheim under the supervision of Prof. em. Dr. K. Hurle. Mr. Wagner is a specialist in molecular weed science. His works deals with the elucidation of resistance mechanisms in herbicide-resistant weeds and the development of genetic markers. During his post-doctoral work in cooperation with BASF AG and Bayer CropScience AG, Dr. Wagner developed procedures that are used todays at PlantaLyt.
Charlotte Hogrefe, Marketing & Sales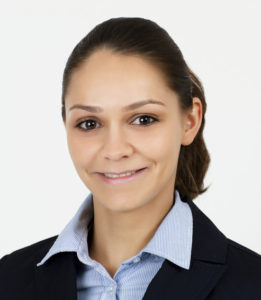 Charlotte Hogrefe grew up on a medium-sized arable farm in the rural region of Hannover. She is a qualified agricultural scientist (M. Sc.), focusing on plant production, quality management and economics. Ms. Hogrefe gained broad expertise in the Weed Science Research Department at Bayer CropScience and in the Department of Integrated Weed Management & Resistance (Frankfurt, Germany), in the Department of Crop Production & Seeds at the Chamber of Agriculture for Lower Saxony, and in rapeseed breeding at Monsanto Saaten. At PlantaLyt, Ms. Hogrefe is responsible for marketing, sales, data Management and reporting.
Jessica Kaiser, Greenhouse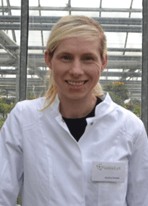 Ms. Jessica Kaiser is a qualified gardener and has been responsible for trial management at the greenhouse since the company was founded. Ms. Kaiser is responsible for the cultivation of plants, execution of herbicide applications and the documentation of phytotoxicity.
Manuela Mücke, Laboratory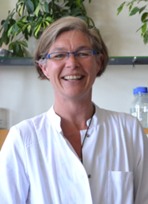 Ms. Manuela Mücke is biological-technical assistant (BTA). She is responsible for the performance of molecular genetic analyses in the laboratory. At PlantaLyt, Ms. Mücke is responsible for SNP-analyses and Sanger-sequencing in herbicide-resistant weeds.